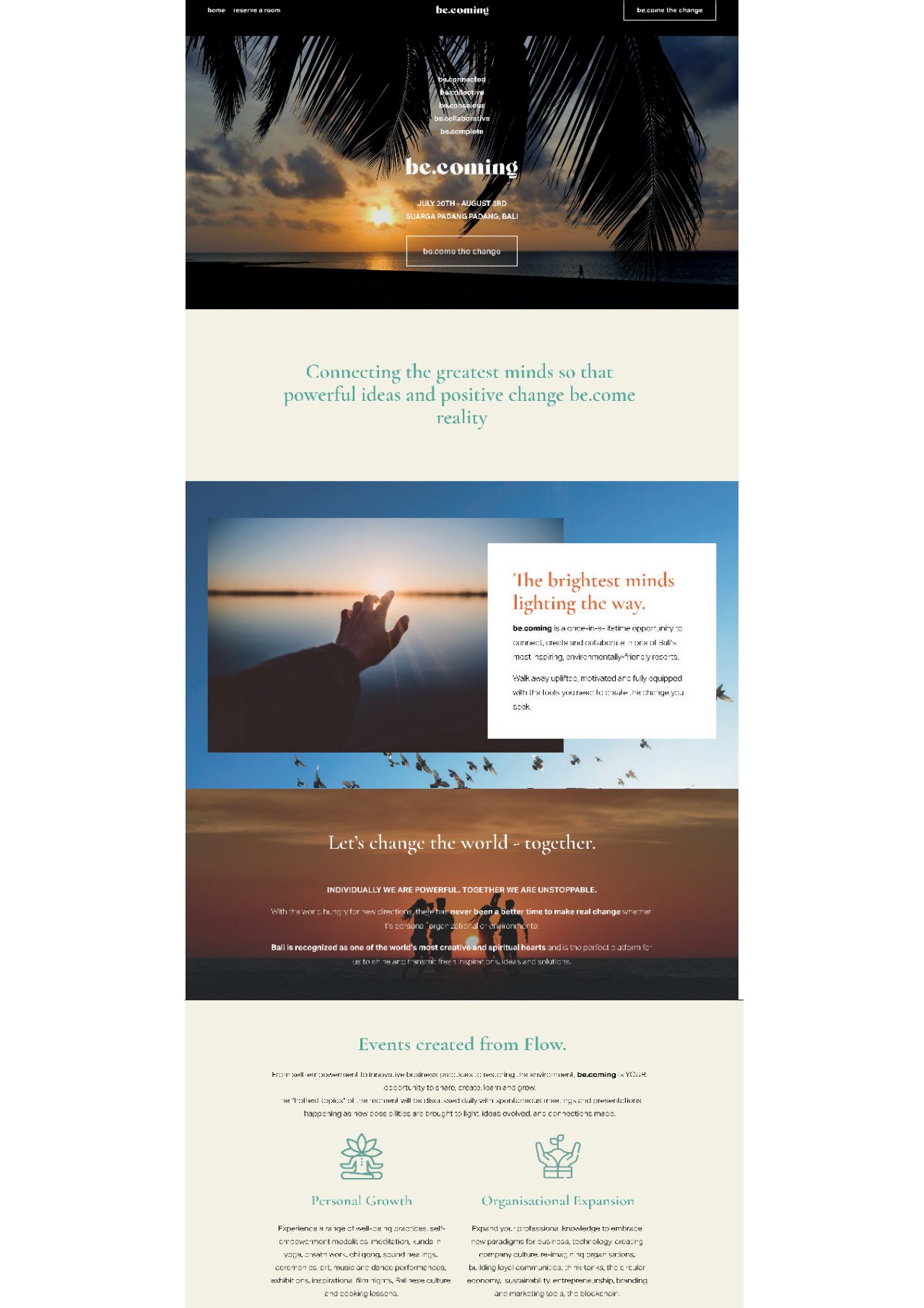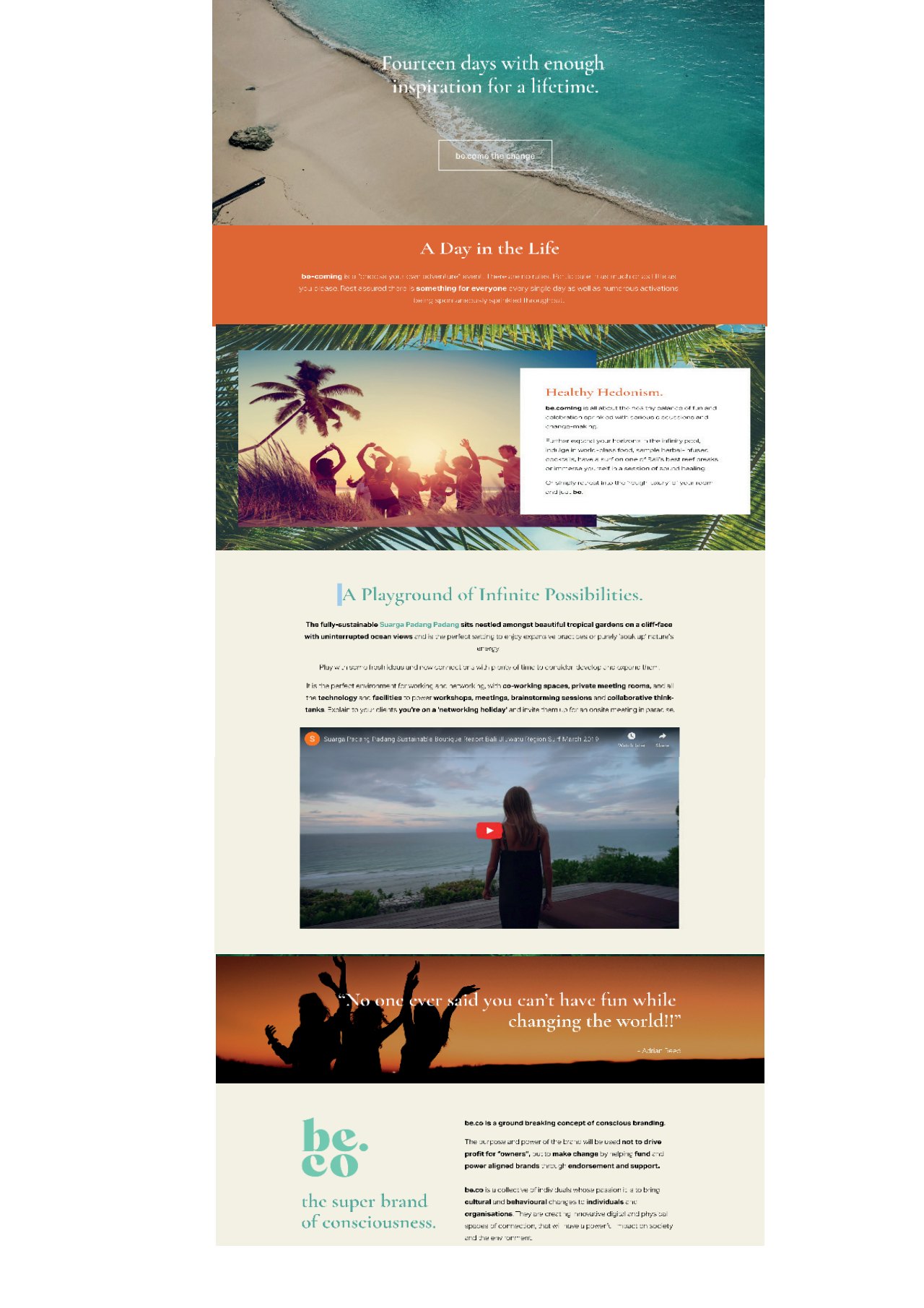 The introduction for an event that was created to create connections and hold workshops and presentations for conscious subjects from numerous to innovative business models
I created the brand 'be.co' which lent itself to use in headlines and copy and also become an authority in creating future events.
A 'resort' for 'poshpackers' which has been another huge success story and is adding more resorts.
www.lepirate-beachclub.com
A holiday site that helps you select the ideal retreat for you.
www.asiaholidayretreats.com
A 'surf resort', name inspired after the surfer's quest for perfect waves.
www.balanganwave.com
A boutique resort that set the trend for stylish one-bedroom villas with the services of a first-class hotel.
www.theelysian.com
'The relaunch of ' nightclub in Boston, USA…another success story!
www.whiskysaigon.com
The website fed by youtube with regularly updated videos.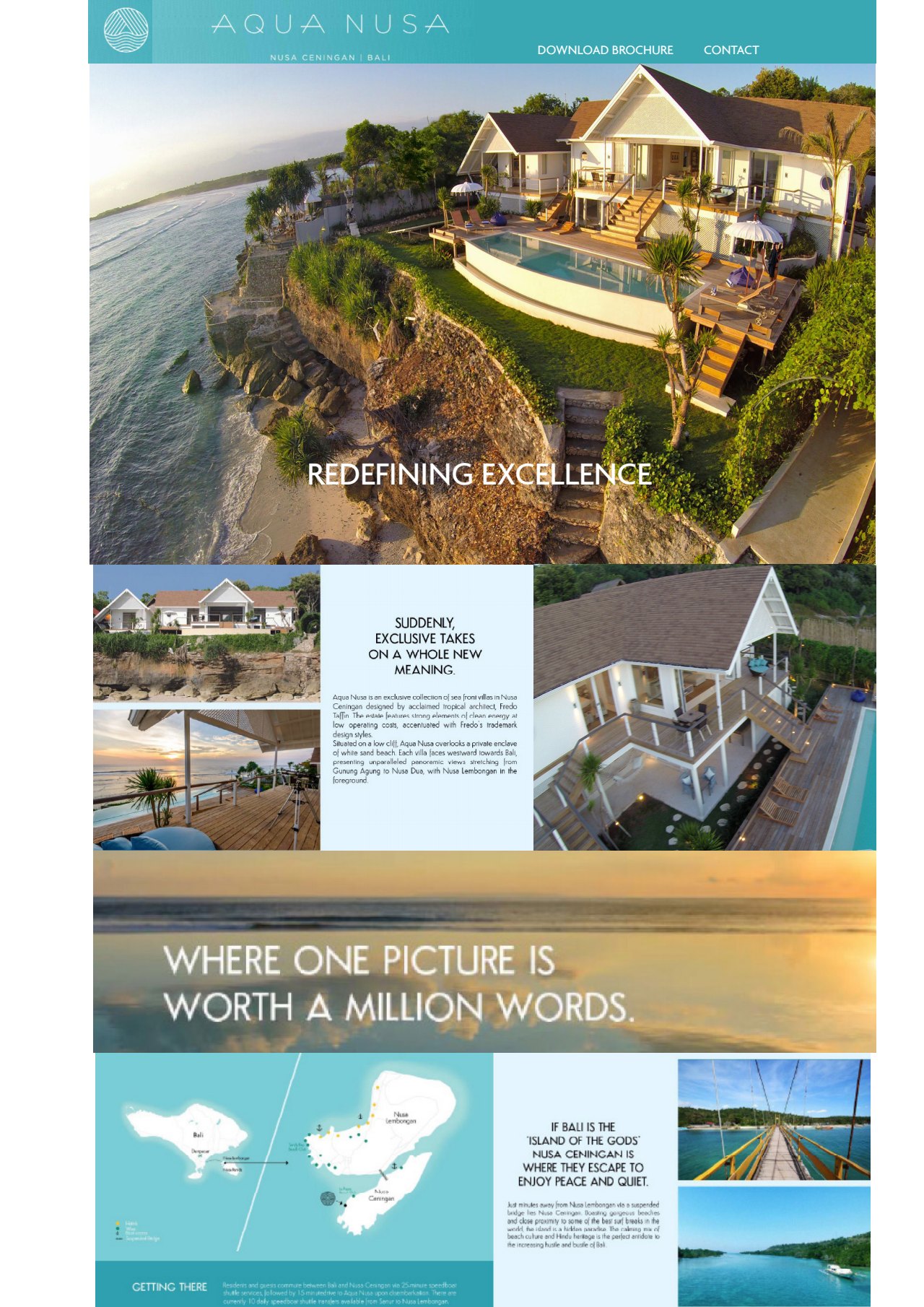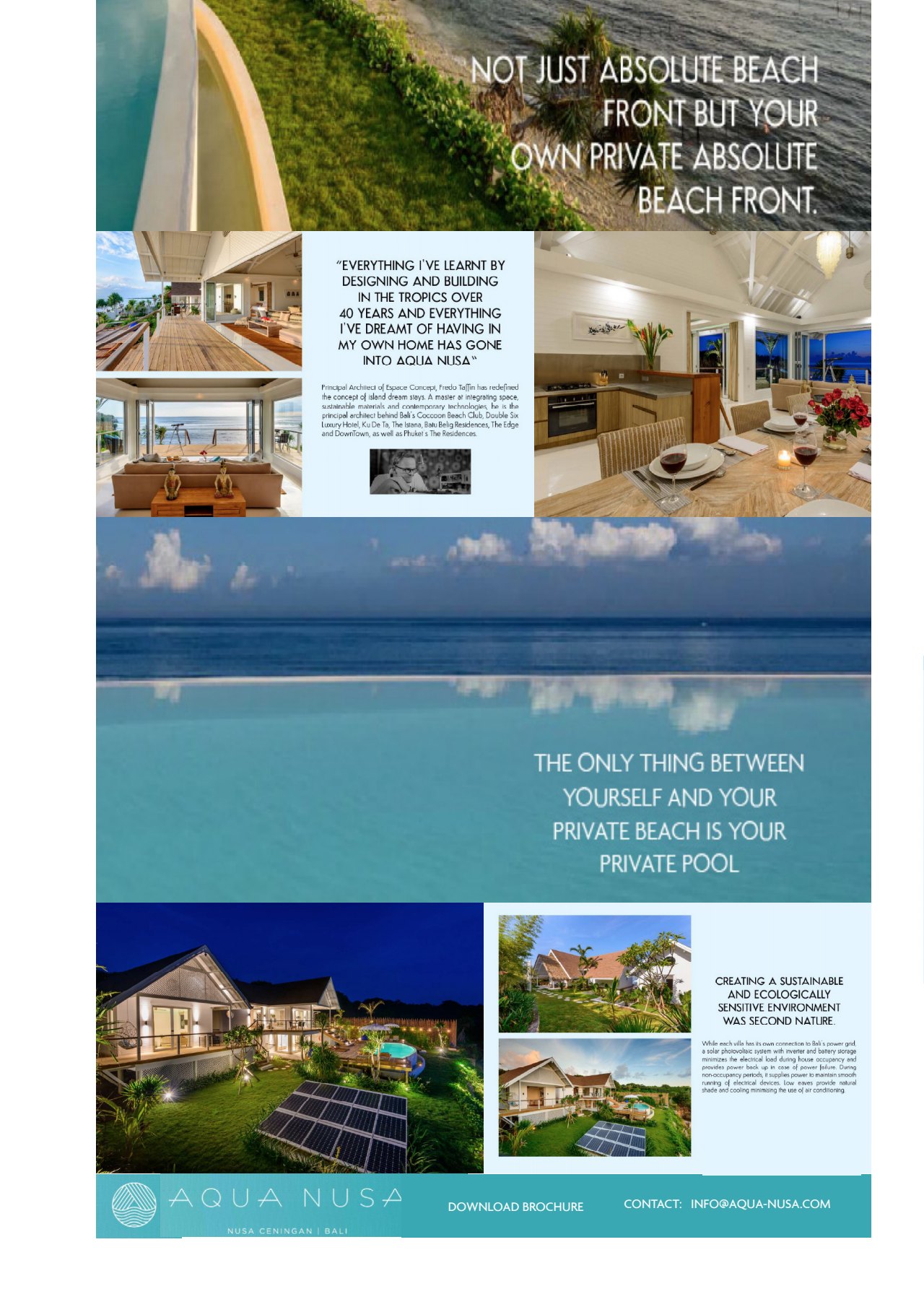 An individual luxury villa that stands alone.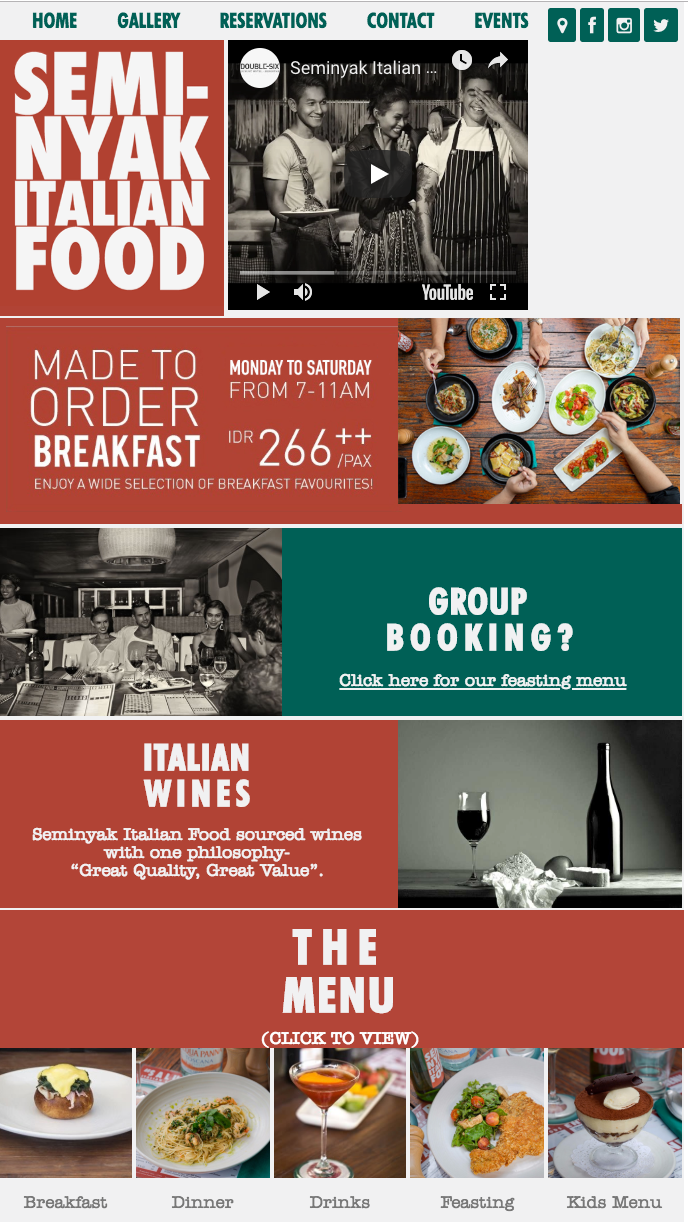 Italian flavoured web!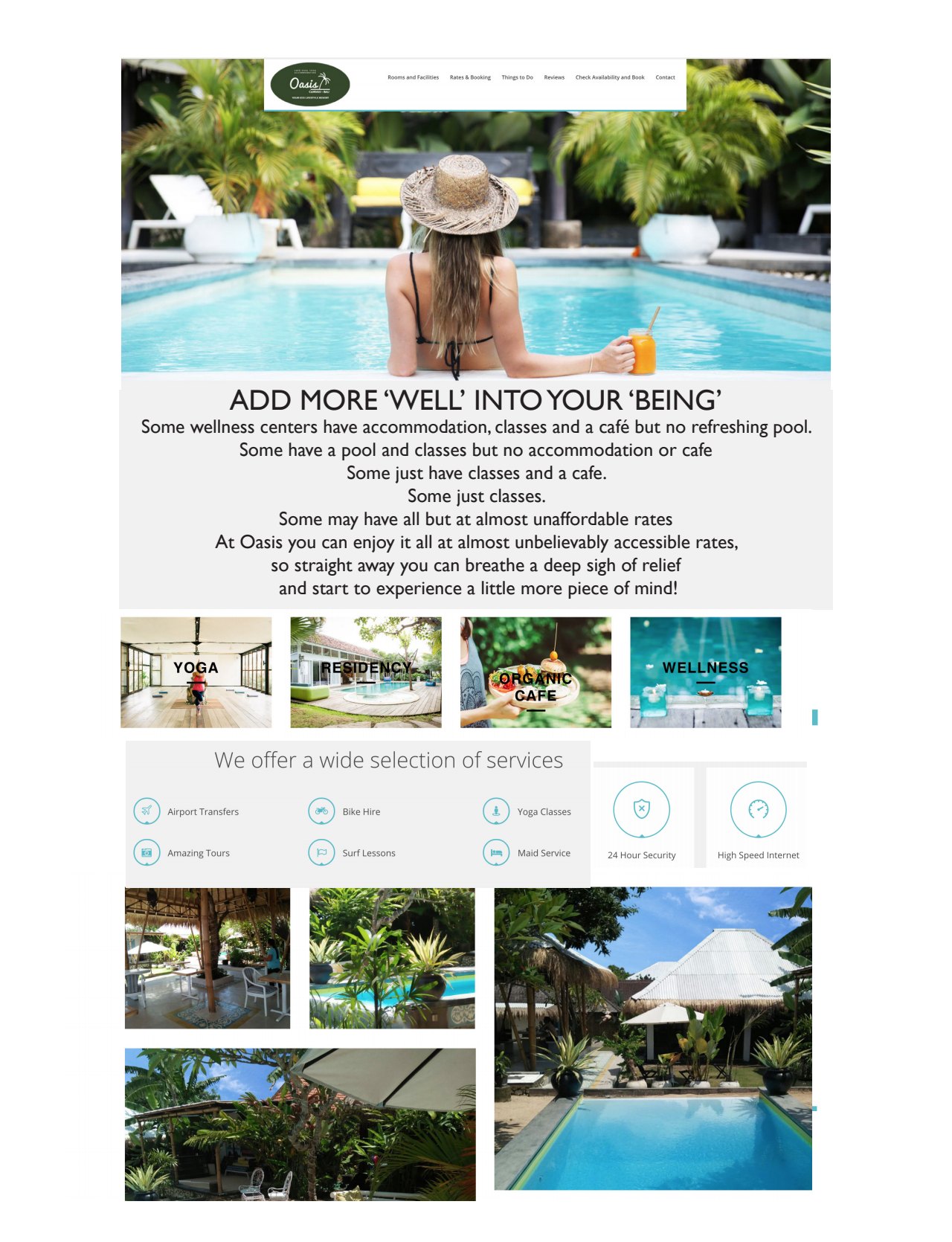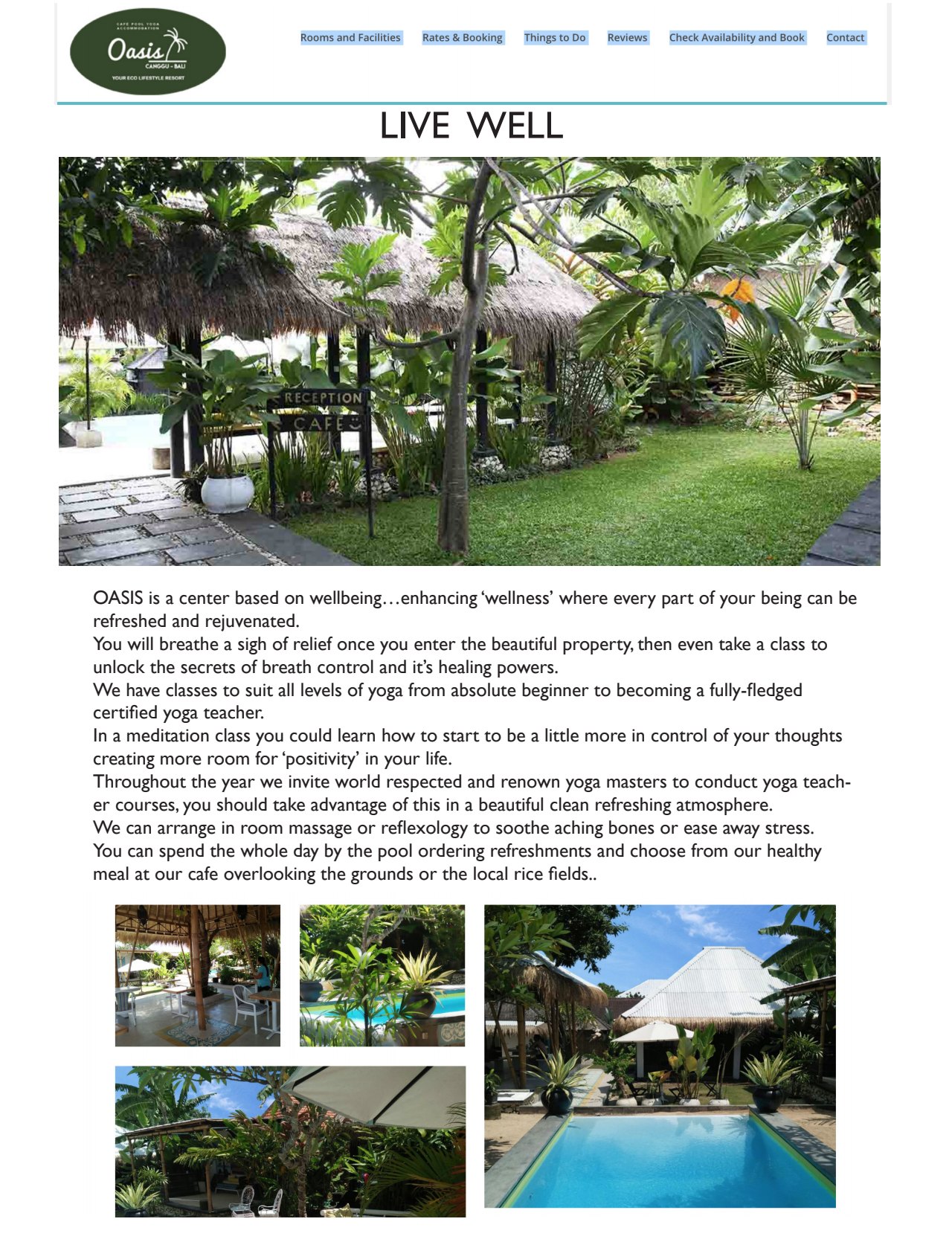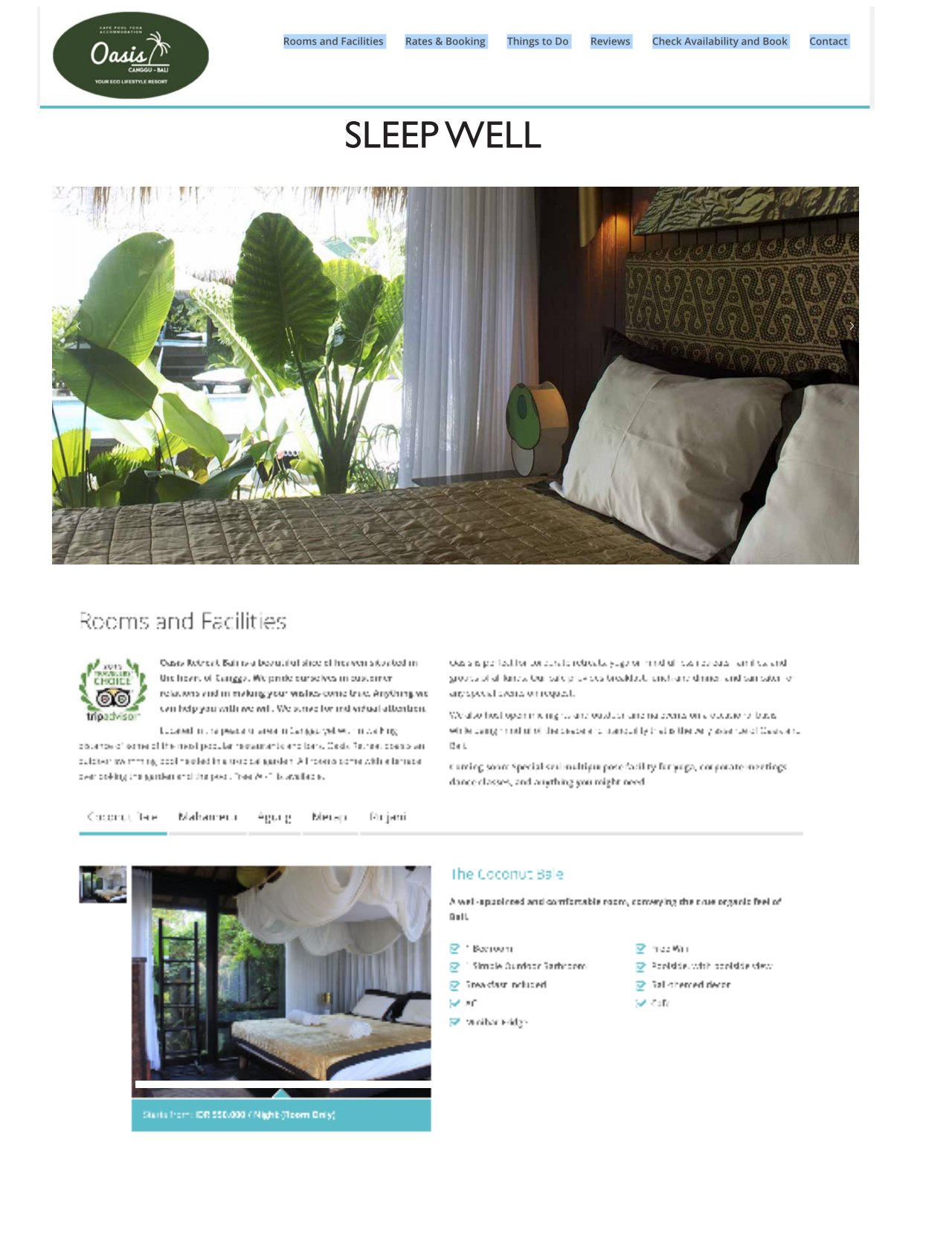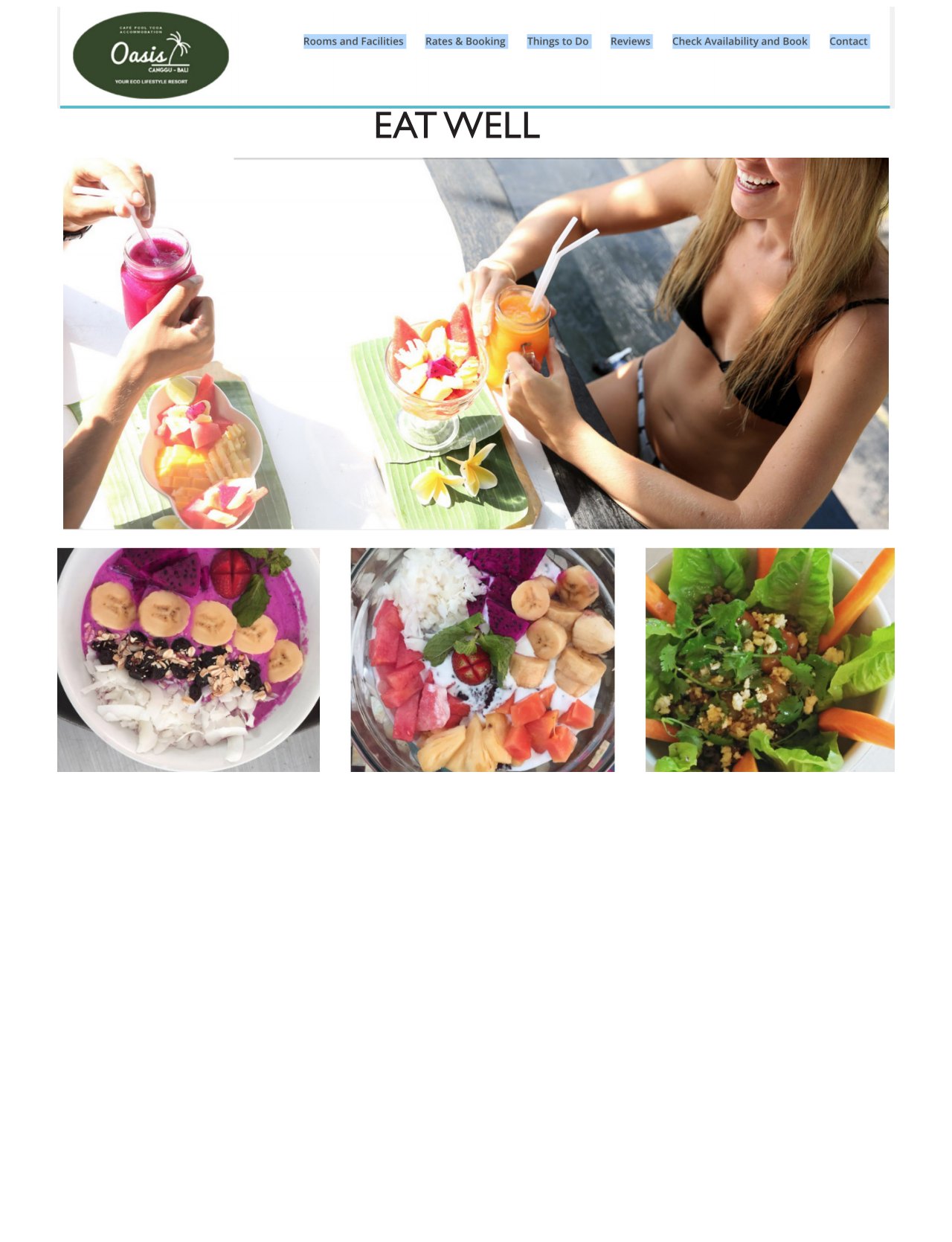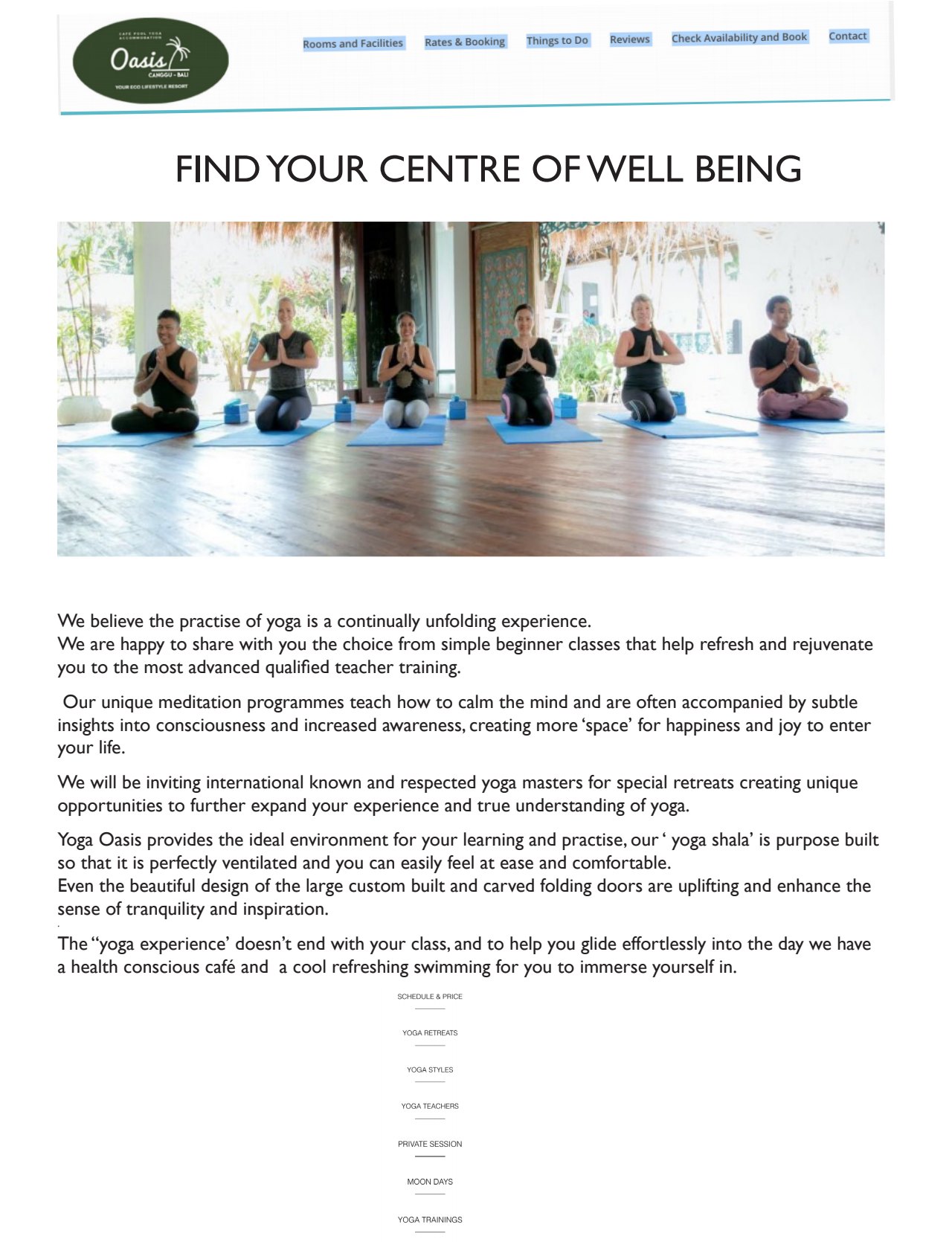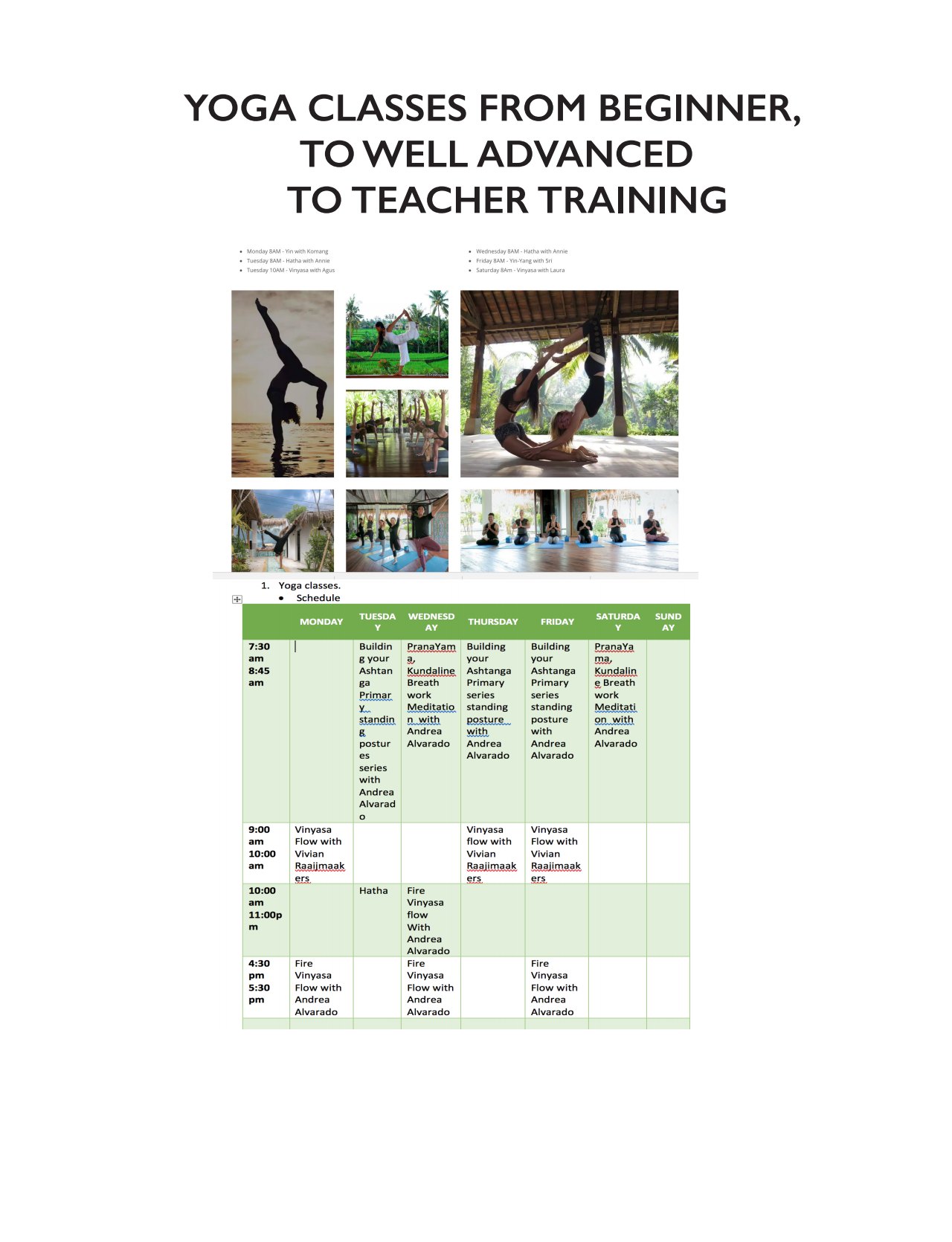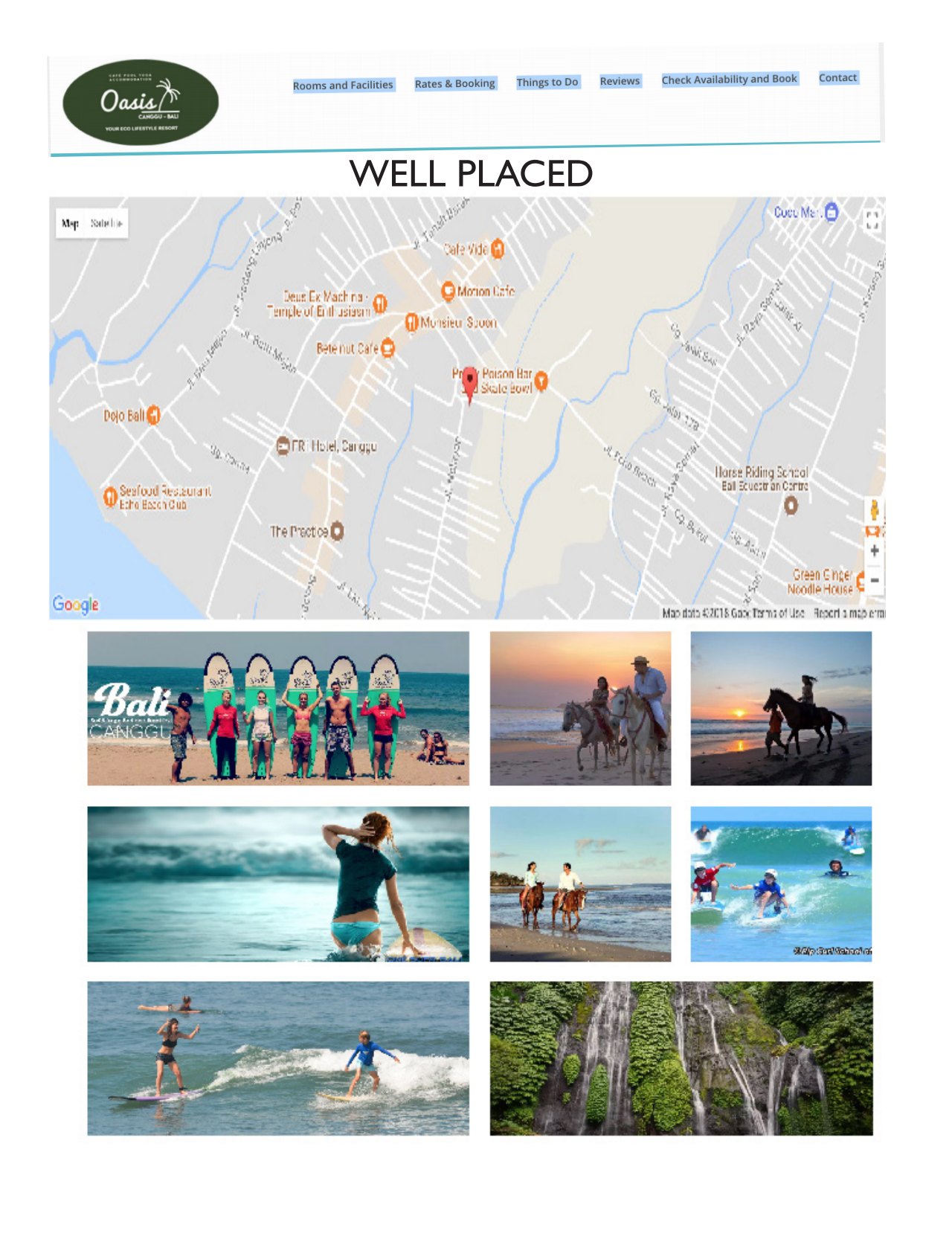 Repositioning villas into a wellness centre